Hello. My name is Carsten klatte. I am a musician from Berlin, Germany. I just bought one of your rosewood D shakuhachi´s.
I just wanted to say THANK YOU for making such brilliant shakuhachi. It is such a wonderful instrument. !!! it is like a sports car…. it is so fast and so "on the point" !!!
the best wooden shaku I have now!! I have maple , metal and bamboo…. and due to the climate circumstances here in germany, I prefer to play non bamboo flutes even if they do not sound like bamboo, but one thing is the sound and another thing is the stability and the playfullnness of the flute.
your shakuhachi now is on top. !!!
I was looking for nearly a year for an instrument like this……….. it is brilliant. thank you verry much, for being involved into fllute making. you made a musician very happy.
If you want, because from time to time, I ll be doing free improvisation videos on you tube, I will send you a take, as far as I have recorded one.
Love and respect from germany. stay how you are. you are beautyful.
about Shakuhachi 1.8 in D rosewood
_______
Hi! Now I had the time to get acquainted with my new 1.1 Ashwood Shaku – and it plays really nice!
The sound is both warm and strong and I find it very well tuned. Been looking for a very long time
for a 1.1 high quality wooden Shaku and finally found mine 🙂
I've been a professional musican for 30 years now. (New Age Genre)
I'm looking forward to using your Shaku in a recording session!
Richard Hiebinger, Germany
about Shakuhachi 1.1 in A ashwood
_______
Anastasia and Pavel,
Thank you so much for my beautiful flute. I received it about a week ago and have been playing it alot. It has a sweet voice and plays in tune. Took some getting used to playing a wooden Quena but I like it very much.
Jared Cronin, USA
about Quena G ashwood
_______
I just wanted to let you know that I received the flute the other day and I couldn't be more happy with it! Excellent work to all of you there at Harmony Flutes and have a very Merry Christmas!!
Travis Watson, USA
about Low Whistle D rosewood
_______
The flute has arrived! It is a marvel. The sound is nice and the difference between the octaves in volume is more than acceptable. Nice sound like the wind, not completely clear but more like a whisper. It has personality. I like it. Thanks 🙏 my new found friend, I will think of you often. I will make a film with it when I am with my band.
Tom Haage, Netherlands
about Whistle F ashwood
_______
I'm enjoying my Ashwood D whistle, great tone and getting used to the bigger bore, gets the 3rd octave quite well. Good volume for playing with the band.
Tom Moore, Australia
about Whistle D ashwood


I got my D svirel a week ago and I am very happy with it!
I meant to do this long time ago but here it is now. This is my fantastic svirel in G by Pavel Mirra. Truely great quality and craftmanship!
Linus Wahlgren, Sweden
about Svirel D and G ashwood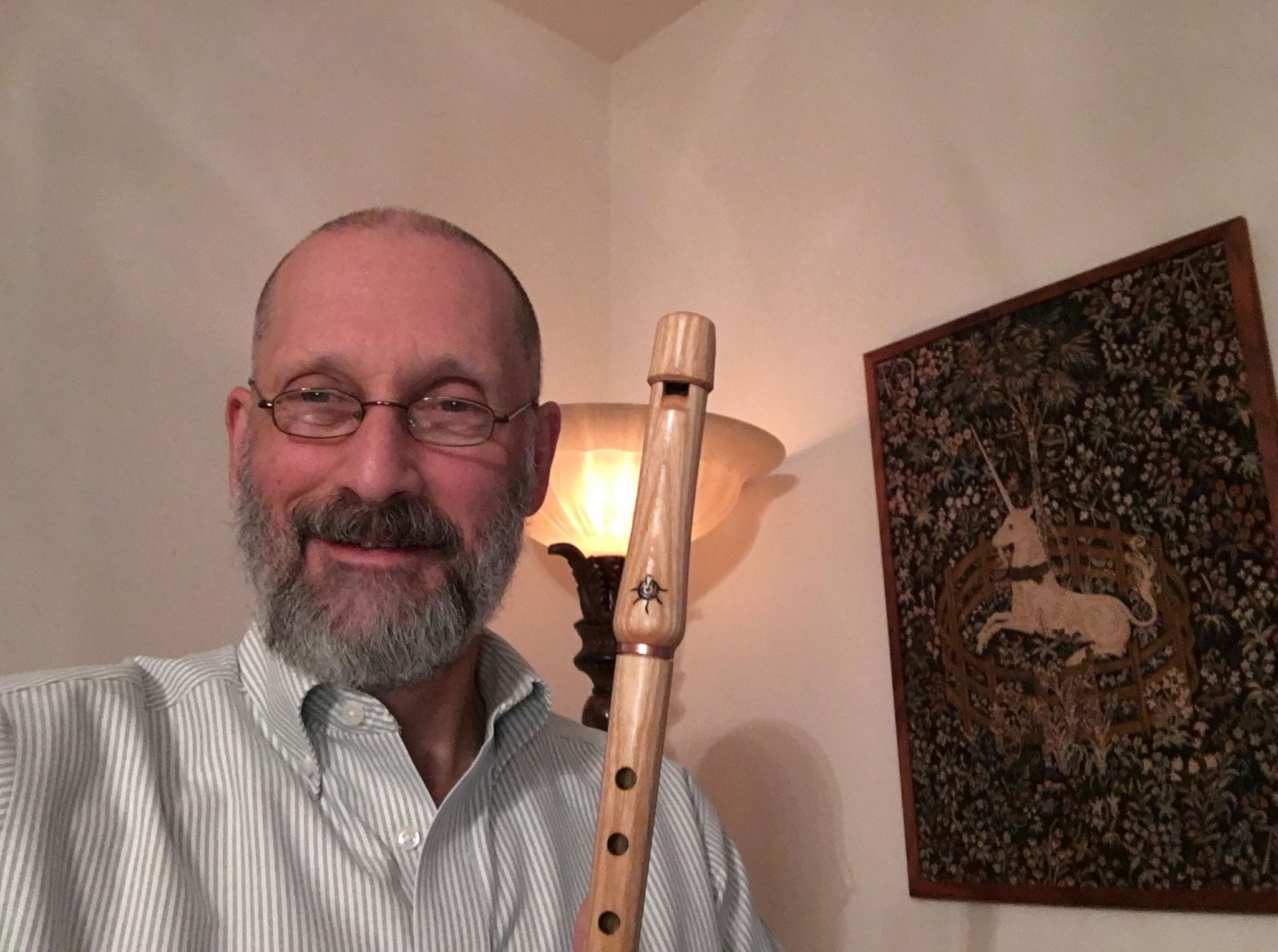 The beautiful whistle is here!! I love the voice, balance, and the feel of wood. Thank you!! 👍🏻☘️☘️
Tyler DelGregg, USA
about Whistle Bb ashwood

The whistle just arrived. Feels very different in the hands. Beautiful work and sounds awesome.
Now that's the kind of response an instrument should have. Most excellent, I'll be playing this one a lot!!!!!
John Gernandt, USA
about Whistle Bb rosewood
_______
Hello teacher, the flute has arrived, thank you very much, in a little while I unpack it to sound it … I will carry it with a lot of honor during my concerts.
De La Rosa Juan Pablo, Mexico
about Low Whistle F ashwood
_______
Got it today. It's a lovely instrument, plays well, is breaking in nicely, and I'm grateful for your service.
Music is an important part of life for many of us to participate in as fully as possible. Thank you for helping that to happen with your flutes.
Kevin Henry, USA
about Shakuhachi D teakwood
_______
Excellent and funny instrument. I love it!
Roberto Gabrielli, Italy
about Low Whistle G ashwood
_______
The Bb ash wood whistle arrived today. I love it! Thank you so much!
Jim Hanks, USA
about Whistle Bb ashwood
_______
I received the Shakuhachi yesterday, and have not been able to put it down for a day (playing it all the time). I really love it and would like you to know that
William Straight, USA
about Shakuhachi 1.1 A rosewood
_______
I received the flute yesterday. Played it for a couple hours last night. Wonderful instrument. Thank you.
Dean Schabner, USA
about Irish flute D rosewood
_______
Flute plays beautifully!
Brent Dils, USA
about Quenacho C ashwood

Taro Matsumoto — performer on the Japanese shakuhachi flute, studied with Riley Lee и Toshimitsu Ishikawa.
tarou.yamagomori.com
A review of Taro Matsumoto on flute Shakuhachi 1.8 from rosewood, Nara, Japan, Nov 2015:
The flute looks really good and beautiful! I especially like the bottom part design. The flute is set up well, the quality of the wood is also OK. Although the maximum sound volume is less,
than at bamboo shakuhachi of top level, the flute from rosewood sounds better serial Japanese wooden shakuhachi! Excellent work!


Brian Finnegan – a professional Irish musician tries our Whistle in D rosewood, Crocus city Hall, the concert of the band "Aquarium", Moscow, 2014.


Sergey Klevensky – best professional flutist Russia officially represents our Whistle in B, C and D
from rosewood, HarmonyFlute – workshop of flutes, Moscow, 2016.



Alan Doherty – famous professional flute player from Ireland, a group of "ALDOC", tested our Irish transverse flute from rosewood, Ireland, 2015:

Zivko Vasilev
– bulgarian musician from Sofia, a wonderful performer on the traditional Bulgarian kaval flutes and supelka, tested the flute of our workshop, Bulgaria, 2015



Brad Clonch – american Indian musician has recorded with his band "Injunuity" a delightful video review of NAF flute from ash, professionally made in our workshop HarmonyFlute, Oklahoma, 2015 Injunuity.net




Jose de la Сruz – a professional peruvian musician, teacher tested and played on our Quena in G ashwood, Peru, 2015.




Evgeny "Komuso" Sukhorukov – known in narrow circles of connoisseurs of the flute, the Shakuhachi, took a review of our Shakuhachi flute in D made of ash with traditional channel, USA, 2015. Evgeny made the first Russian-speaking website about Shakuhachi shaku-rus.com




Roman Lomov – excellent ethno-musician, multi-instrumentalist, playing in such a wonderful and well-known team as the group "Ivan Kupala" and not only! You can get acquainted with the work and tools in more detail on his personal website: romanlomov.ru